press release
---
For Immediate Release
West Hollywood, Calif.
June 28, 2009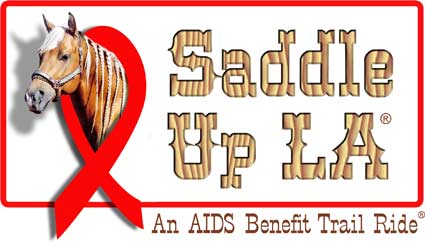 The Life Group LA is honored and pleased to announce an array of amazing entertainment for the 2009 Saddle Up LA, AIDS Benefit Horseback Trail Ride, Country BBQ scheduled for July11, 2009.
Please join us in welcoming, Emmy and Ovation Award Winner, renowned Actor, Comedian and this year's Honorary Trail Guide, Leslie Jordan! Need we say more! Leslie's an honest, generous, fun-loving, talented and hysterically funny character actor who puts all he has into his showmanship and philanthropy!
MC'ing our event for the 4th year in a row, Actor, Writer and AIDS Activist, MC Mystery Mike Hennessey! Also joining us again this year is Glen Alen as "Bette"; A new performance by the LA Wranglers; DJ sounds of Celebrity DJ, Paris Wang; Magician Rob Rasner strolling about from table to table leaving you in wonder and Cari Anderson to teach us all a fun new line dance!
Come Join the Fun for a great Cause!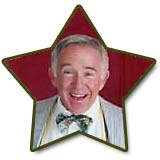 Leslie Jordan (www.thelesliejordan.com)
Leslie will "Saddle Up" as one of the supporters and Honorary Trail Guides of our award-winning event! Leslie is the 2006 Emmy Award Winner for Outstanding Guest Actor in a Comedy Series for his delicious portrayal of "Beverley Leslie" on "Will and Grace." Television audiences will also remember him for his recurring roles on "Privileged," "Ugly Betty," "Boston Legal," and "Reba." Feature film audiences will recognize Leslie from his performance as "Brother Boy" in Del Shores' adaptation of his play "Sordid Lives'" with Olivia Newton-John, Delta Burke and Beau Bridges. On stage, Mr. Jordan won the Ovation Award, The Garland Award and The Los Angeles Drama Critics Circle Award for his portrayal of "Preston Leroy," the aging, sodden barfly in Del Shores hit play "Southern Baptist Sissies." Mr. Jordan has enjoyed considerable success as a writer. His book My Trip Down the Pink Carpet for Simon and Schuster is currently in bookstores.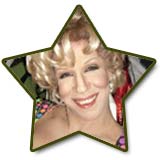 Glen Alen (www.glenalen.com)
After wowing the crowd at last years SADDLE UP. Glen Alen makes his return! Glen Alen is an accomplished Makeup artist and hairstylist. His resent projects include Americas Next Top Model, Dancing with the Stars, and Days of Our Lives. He first began doing makeup in the 1980's at the emergence of MTV using Visual language through an entirely new medium. For the first time I saw people speaking with there image. Using makeup and hairstyles to express complex arrays of emotions whether the look was Wild, Sexy, Tough, Shy, Glamorous, Romantic, or Playful.
Glen Alen has been entertaining as an Impersonator for over 20 years. He is the most sought after Bette Midler Impersonator around. This ball of Divine Miss M energy is not to be missed.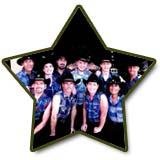 LA Wranglers
In 2003 a group of friends who shared a love of music and dance gathered at the Rawhide Bar in Southern California. Shortly thereafter, Los Angeles' premier dance group, The LA Wranglers was formed. The group's founder and choreographer, Rick Dominguez stated that since then the group has been building their repertoire and performing throughout the Los Angeles metropolitan area. Combining traditional country-western with Latin, hip-hop, and modern dance moves, the LA Wranglers' high-energy choreography thrills crowds wherever they entertain. The LA Wranglers have continued to expand their performance schedule each year with private parties, conventions and annual performances at the following high-profile events.
In addition to performing, the group found themselves in the GSGRA Dance Competition in San Francisco, California where they took first place in the "dance group" category and now hold the GSGRA state line dance championship title. The state competition led to an invitation to the International competition where they won the International Championship title awarded by the IGRA in Denver, Colorado in November 2004.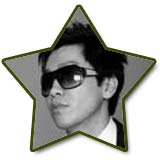 DJ Paris Wang (www.losbpms.com)
DJ Paris started out as a promoter, helping out friends to coordinate events in all of Southern CA. He studied and danced to electronica since the 90's, later realizing that this genre of music is not just a trend for him. Paris was busy for the last 4 years managing and hosting local and new talents. He has hosted many world class djs such DJ Tiesto, Ferry Corsten, Satoshi Tomiie, Tom Stephen, and much more to the best venues LA has to offer. Paris has spun at numerous venues such as Avalon (Hollywood), the Highlands (Hollywood), Mayan (LA), Ivar (Hollywood), private industry parties and much much more. Paris's DJ mixing style is a fusion of the latest dance hits to the oldies you love to sing along to. He loves to educate and entertain everyone of the music that is receiving global recognition from ages 12-60 and transcends all diverse cultures. Most Recent Productions,"The Last Word" w/Wynona Ryder Wrap Party Sundance Film Festival, Premiere Party "Be Kind, Rewind". Jack Black and Mos Def, Latin Grammy after Party, Asian Excellence Awards after Party, NYE at Standard Hotel w/host Alfonso Ribiero, Teen Choice Awards, Elizabeth Glaser Pediatric Foundation and is a resident DJ for the Standard Hotel and LAX nightclub (LA)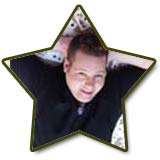 Rob Rasner (www.RasnerMagic.com)
Rob Rasner, a Performing member of the world famous Magic Castle, the International Brotherhood of Magicians, and the Society of American Magicians, specializes in the art of illusion performed inches away from the eyes of the spectators. He has a special talent for combining powerful close-up magic with wonderfully subtle humor, and his intimate style of entertaining small or large groups of guest's guarantees that everyone has a front row seat.
You may have also seen Rob on NBC's 3rd rock from the Sun, Saved by the Bell the New Class, and currently he can be seen on Ashton Kutcher's "Room 401" on MTV.
Rob performs his magic at corporate and private events, the Magic Castle as well as children's parties, and restaurants across Southern California.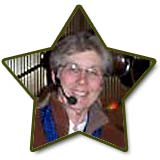 Cari Anderson (www.oilcanharrysla.com)
Cari has taught at all levels in the California Education system, but her favorite teaching moments have always come from sharing her love for country dancing with other adults. She learned about all things country in college, and has pursued her country girl dream ever since. She lives on 5 acres in the high desert with 8 horses, and 8 dogs, and 5 cats, and dozens of chickens, and more that 50 birds, and a pygmy goat.
She has taught country dancing for more than forty years, and for the last 25 has been the dance instructor at Oil Can Harry's in Studio City. One of the more entertaining "dance events" was organizing a square dance for Charo's CW Baby Christening after party (in the early 80s). She is one of the oldest (both literally as well as figuratively) dance instructors in the LA area.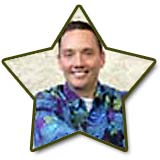 Mystery Mike Hennessey (www.mysteriesbymike.com)
Mystery Mike Hennessey reigns from Boston, MA and has been doing Stand Up and acting for over 16 years now. He has entertained at over 10,000 live events in the past 12 years after starting his Entertainment Company, "MYSTERIES BY MIKE" He is the Nations # 1 Martin Short impersonator (Franc) as well as in the words of Michelle Pfiefer, "The greatest children's performer in the country!" He can be seen in the new Gay Romantic Comedy with Adam Sandler, Kevin James and Jessica Beil entitled, "I Now Pronounce You Chuck & Larry". He is also the founder of a new charity called "www.EXTRACansForTheNeedy.org" and encourages people countrywide to donate their recyclables to the homeless or homeless causes.
Please visit our supporter's personal websites for more info!!
Saddle up LA 2009 will be a trail ride and BBQ to remember! It will honor not only those who have died of AIDS but will honor those of us who live on whether infected or affected by HIV.
Advanced BBQ Tickets $45.00 (Until July 5th)
A Limited number of BBQ tickets will be available at the door until 9:00 pm at $65.00 per person.
Wanna Ride? The Deadline to register or reserve your horse is July 7th!
$125.00 (Includes Horse and BBQ)
Have your own horse? Registration is $75.00 (Includes BBQ)!
Find out more at www.SaddleUpLA.org
Founded in 2005, The Life Group LA. provides education, empowerment and emotional support to persons infected and affected by HIV/AIDS that they may make informed choices regarding their healthcare and general well being.
Using a variety of methodologies such as peer support groups, public medical forums and the POZ Life Weekend Seminar, the Life Group LA creates educational and empowering experiences in a safe, confidential and non-judgmental environment.
For details on Saddle Up LA 2009, contact Sunnie Rose at 888-208-8081 or visit our website at www.SaddleUpLA.org. To find out more about The Life Group LA, please visit www.TheLifeGroupLA.org
For More information about The Life Group LA please
visit our website at: www.TheLifeGroupLA.org