press release
For Immediate Release
Los Angeles
June 5, 2010
www.SaddleUpLA.org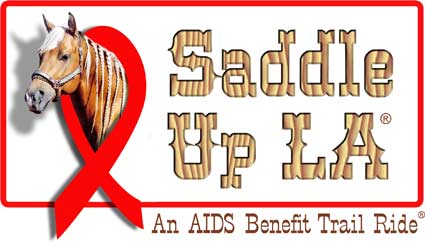 SAVE THE DATE: JULY 10, 2010

The Life Group LA is honored to present its award winning, 5th annual "Saddle Up LA" AIDS Benefit Horseback Trail Ride, held Saturday, July 10th In the Majestic Griffith Park Mountains.

Please join us in welcoming our wonderful Honorary Trail Guides, Stephanie Pratt, Ben Pauley and Ongina!!!! "These amazing, generous and sincere individuals will be leading us up the mountain in a continued effort to help raise awareness of the AIDS pandemic and help raise funds for The Life Group's invaluable HIV Educational Programs!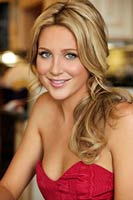 Stephanie Pratt, as an avid equestrian herself, will "Saddle Up" as one of the supporters and Honorary Trail Guides of our award-winning event! Stephanie's most recent work includes "MTV's "The Hills", Maxim's Top she is also a Fashion Designer, Style Icon and Activist! Stephanie is an avid animal lover who spends a great deal of her time volunteering and speaking out for those whose voices cannot be heard. She also dedicates her time by volunteering regularly at the LA Mission, PETA and has taken a stand against teen homelessness. Now, she joins us in the fight for continued HIV/AIDS Services and the fight against AIDS!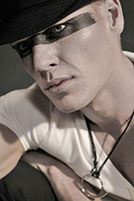 Ben Pauley, also an avid equestrian, has had a very diverse career starting on Australian TV at the age of 9. He has lived and worked around the world starring on the stage, film and TV from Europe to Bollywood, and most recently Hollywood. He is the current host of "Reel" and can be seen in films such as Frost Nixon, Kiss The Bride, CJ Cox and KANK. Ben has worked along side some of the industries biggest stars, such as Cameron Diaz, Hugh Jackman, Kylie & Dannii Minogue, Fergie, Elle McPherson and Cate Blanchett, to name just a few. Join us at the BBQ as he performs his latest single, "Electronic Lover". Since moving to the US, Ben continues to pursue a diverse career in entertainment, and is delighted to be an 'Honorary Trail Guide' for the 5th Annual Saddle Up LA 2010. Ben is thrilled to be able to combine his love for Horses and Charity into one event, and looks forward to building a strong relationship with The Life Group LA and Saddle Up LA.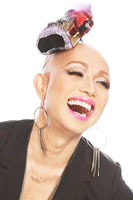 Ongina, of RuPaul's Drag Race Season 1 and starring in the new show Drag U on LOGO! Ongina was Voted Most Addictive Reality Star on the "New Now Next Awards"! She is the spokes model for MAC cosmetics Viva Glam campaign where all the proceeds are donated to the fight of HIV/AIDS. Ongina, since appearing on Drag Race has been busy hosting events and touring the country. His signature and personal designs have become popular, trendy and well recognized! Ongina brings a show stealing appearance and is always delighting audiences as she is bold beautiful and energetic! Her charity work is endless and is always here to lend a hand… or little hat!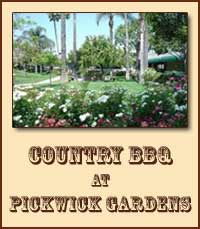 The BBQ this year will once again have an array of entertainment; Hosting again this year is Mystery Mike Hennessey and performances by Ben Pauley, Rob Rasner, The LA Wranglers, Line Dance Lessons, Airbrushing Body Art by Marky MakeUp and some special surprises!

We also have an exciting Silent Auction that includes a number of amazing gifts and vacation packages!! Jewelry, sports and music memorabilia, electric bicycle's…Just a few of the trips include… 2011 Kentucky Derby First Floor Clubhouse Package includes 3-Night Stay and Airfare for 2, Churchill Downs (Kentucky) VIP Experience including a Private Suite, Race Named in Highest Bidder's Honor, Trophy Presentation, 3-Night Stay and Airfare for (2), Indy-Style Open-wheel Racing Experience for (1) with a 3-Night Stay and Airfare for (2), Napa Valley Wine Country Experience Features Chauffeur, Wine Train, and Marriott Napa Valley 5-Night Stay for (2), New York Amazing Long Weekend (3-Night) Package with Airfare for (2) and two show tickets for (2), 2010 American Music Awards Seats in Los Angeles with VIP After Party, and 3-Night Stay for (2), Carnival 7-Night Alaska or Caribbean Cruise or 8-Night Caribbean Cruise from New York in a Balcony Stateroom with Airfare for (2) and a handful more to Bahamas, Cabo San Luca's, Lake Tahoe, Paris, Prague and Ireland!

Founded in 2005, The Life Group LA provides education, empowerment and emotional support to persons infected and affected by HIV/AIDS that they may make informed choices regarding their healthcare and general well-being.

Using a variety of methodologies such as peer groups, public medical forums and the POZ Life Weekend Seminar, The Life Group LA creates educational and empowering experiences in a safe, confidential and non-judgmental environment.

Saddle Up LA 2010 will be a trail ride to remember! It will honor not only those who have died of AIDS but will honor those of us who live on whether infected or affected by HIV.

For details on Saddle Up LA 2010 or to register for the ride, contact Sunnie Rose at 888.208.8081
The Life Group LA "Because it's Your Life"
www.thelifegroupla.org
Winner of the 2006 and 2009 Weho Awards
for Outstanding Community Event!
For More information about The Life Group LA please
visit our website at: www.TheLifeGroupLA.org