press release
For Immediate Release
Los Angeles
June 21, 2011
www.SaddleUpLA.org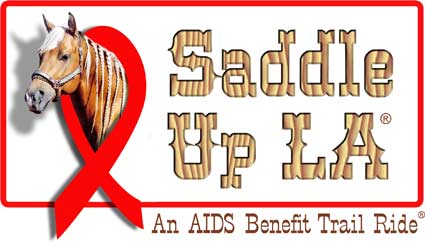 Entertainment Announced for Saddle Up LA 2011
SAVE THE DATE
JULY 9, 2011

The Life Group LA is pleased to announce an array of amazing entertainment for the 6th Annual Saddle up LA, AIDS Benefit Horseback Trail Ride, and Country BBQ.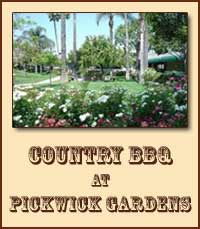 Saddle Up LA 2011 will be a trail ride and BBQ to remember! It will honor not only those who have died of AIDS but will honor those of us who live on whether infected or affected by HIV.
Please join us to experience the likes of Pepper Mashay, Paul Bradley, Marié Lake, the LA Wranglers and our master of ceremonies Mystery Mike Hennessey.
International Dance Diva Pepper Mashay's a dynamic urban, soul and house musician, and Club / Dance singer-songwriter who is best known from "Let's get soaking wet!" chanting throughout the Barry Harris track "Dive in the pool" made popular by its inclusion in the American television series Queer as Folk.
Mashay has worked with Whitney Houston, Bobby Caldwell, Christina Aguilera, Cher, Mick Jagger, Tina Turner, Jennifer Holliday, Taylor Dayna, Michael Bolton, Celine Dion, Ray Charles, Sheena Easton, Steve Perry and many others and is a generous and compassionate artist who donates her time and talent to many HIV/AIDS service organizations that offer food, emotional support and education. peppermashay.com
Paul Bradley, a Los Angeles native, has been writing, performing and producing music for over 30 years. His styles range from musical theatre to pop/rock and rock-opera, as well as pop gospel. In addition to performing, Bradley has been a music producer for stage, television, film, music video and all aspects of music and concert production. He is first and foremost a creative spirit, continually striving to be innovative and artistic.
Bradley worked closely with Academy, Grammy and Tony award winning composer Stephen Schwartz on the soundtrack of Disney's first original musical film, Geppetto, as well as having a hand casting the original leading role of Elphaba in Wicked. Bradley was the lead music producer as well as featured composer for the Chippendales World Tour. dreamsthemusical.info
L.A. Weekly called Marié Lake, "one of the best new comedic actresses around."
"Days of Our Lives" ditzy, yet elegant blonde Marie Lake satirizes her life as a trophy wife, the work force, New Age Gurus and the trials of being a "white girl" teaching in the hood. Lake, also a singer/dancer, is a rising well-known performer in comedy and burlesque shows in Los Angeles and San Francisco. A graduate of the Groundlings, she appears regularly at the Improv on Melrose, the Improv Olympic West, and Second City, Los Angeles. Television credits include "Days," "The Bold and the Beautiful" and Comedy Central. http://www.funnyblonde.wordpress.com
Treating us all to fun choreographed dance numbers are the LA Wranglers. In 2003 a group of friends who shared a love of music and dance gathered at the Rawhide Bar in Southern California. Shortly thereafter, Los Angeles' premier dance group, The LA Wranglers was formed.
The group's founder and choreographer, Rick Dominguez stated that since then the group has been building their repertoire and performing throughout the Los Angeles metropolitan area. Combining traditional country-western with Latin, hip-hop, and modern dance moves, the LA Wranglers' high-energy choreography thrills crowds wherever they entertain.
Returning to serve as Master of Ceremonies for 6th year; actor, writer and AIDS Activist, MC MysteriesByMike.com. Hennessey has been doing Stand Up and acting for over 16 years, entertaining at over 10,000 live events. He is the Nations # 1 Martin Short impersonator; as well as in the words of Michelle Pfiefer, "The greatest children's performer in the country." Hennessey can be seen in the Gay Romantic Comedy "I Now Pronounce You Chuck & Larry".
MC Mystery "Miracle" Mike Hennessey...Mike was recently seen on FOX News talking about his 21 year journey with AIDS. To check out the interview go to
youtube.com/Mikestparty
There is still time to register to ride. To secure your horse, visit SaddleUpLA.org, to secure your spot today. You can also purchase your BBQ tickets as well.
#####
ABOUT THE LIFE GROUP LA:
Founded in 2005, The Life Group LA provides education, empowerment and emotional support to persons infected and affected by HIV/AIDS that they may make informed choices regarding their healthcare and general well being.
Using a variety of methodologies such as peer support groups, public medical forums and the POZ Life Weekend Seminar, the Life Group LA creates educational and empowering experiences in a safe, confidential and non-judgmental environment.

For details on Saddle Up LA 2011, contact Sunnie Rose at 888-208-8081 or visit our website at www.SaddleUpLA.org. To find out more about The Life Group LA, please visit www.TheLifeGroupLA.org.
For more details on Saddle Up LA 2011 or to register for the ride, contact Sunnie Rose at 888.208.8081
The Life Group LA "Because it's Your Life"
www.thelifegroupla.org
Winner of the 2006 and 2009 Weho Awards
for Outstanding Community Event!
For More information about The Life Group LA please
visit our website at: www.TheLifeGroupLA.org